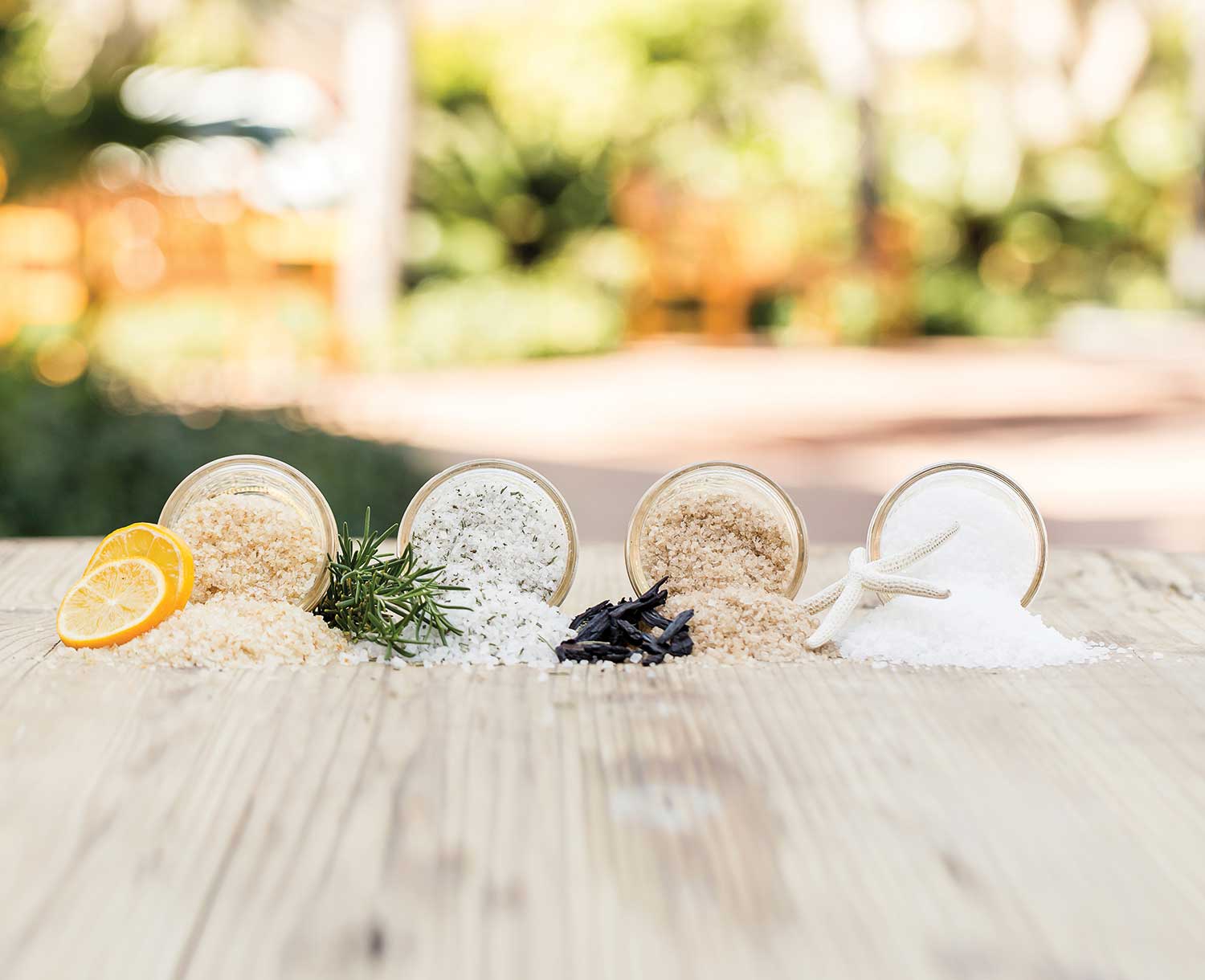 ECOLOGICAL PHILOSOPHY & STEWARDSHIP AT TERRANEA RESORT
Natural Haven
If there was ever a setting that retains the essence of the unspoiled beauty of California's coast, Terranea Resort is it. Terranea was meticulously designed with the utmost reverence to its native environment. Guided by the philosophy of ecological sustainability, the resort's aesthetic embraces a continuous interplay with nature and the existing coastal habitat and Pacific Ocean. Every effort has been made to protect and steward this unique environment on the Palos Verdes Peninsula, preserving one of Southern California's most scenic and coveted coastlines for future generations.
Minimal Impact
Terranea is dedicated to protecting the valuable coastal resources that define the Palos Verdes Peninsula and make Terranea one of the most valued natural locations in the world. From the beginning, Terranea Resort has been committed to minimizing its environmental footprint. Eco-friendly practices are featured prominently throughout the resort, adhering closely to measures that protect open space, improve wildlife habitat and enhance local water quality. Today, Terranea occupies only one-quarter of its 102-acre site – allowing guests to enjoy more than 75 acres of natural landscape.
Additional Environmentally Friendly Measures:
In October 2012, Terranea Resort expanded its commitment to sustainability and green practices by including food waste recycling. With the new food waste recycling program, Terranea's goal was to increase the amount of waste reused by 50 percent. Currently, Terranea's waste management efforts divert 80% of the resort's waste from landfills. Terranea boasts one of the most comprehensive recycling programs in the Los Angeles area.
No land was removed from the area during the development of Terranea. Instead, existing structural and raw materials were recycled in the site preparation, including more than 65,000 tons of onsite stone that was quarried and crushed to utilize under roads and walkways.
Approximately 45 mature trees, legacies of Marineland dating over 50 years old, were carefully boxed and preserved during construction and then replanted throughout the site as a tribute to the area's history.
Terranea employs natural irrigation and water treatment through a series of wet ponds and vegetated wetland channels called Bioswales. These wetlands enhance water quality and also serve as a habitat for native avian species. First flush rainfall collection systems called Storm Filters also reduce and treat the runoff of pollutants.
The resort's native plant palette features coastal species indigenous to Palos Verdes and the Channel Islands. The development team worked diligently to restore, protect and preserve the ecological balance of the area by replacing non-native plants with ones indigenous to the region. Each were locally cultivated and grown by the Palos Verdes Land Conservancy to reinforce biodiversity. Pesticides and fertilizers are limited to those which are either organic in nature or pose no residual effect on the environment.
All four sparkling resort pools are treated with saltwater in lieu of a fully chlorinated system. The process is both environmentally friendly and healthier for pool users.
Terranea's sustainable growing philosophy incorporates seasonal dining menus that feature local ingredients and organic, freshly picked produce and herbs from the Chef's Garden and nearby Catalina View Gardens, as well as beekeeping at local hives, and sea salt harvesting from the Pacific Ocean.
Other sustainable approaches include minimal processing, using more seafood and less sugar, salt, and red meat; using healthy oils and fats; reducing portion sizes; making produce a priority when designing a menu; and drawing inspiration globally for plant-based dishes.
Additional sustainability efforts include using products and species that reproduce easily; observing seafood's endangered/threatened species list, using only sustainable seafood; sourcing produce/products that come from an approved rancher/grower/fisherman/vendor, that places ethics at the forefront when raising/harvesting/processing products; reducing carbon footprint by farming and/or sourcing local, regional products, as much as possible, to contribute to the local economy; treating our resources with respect, farming ethically, using natural and organic pest control, harvesting only what is needed.
Natural Encounters
Terranea Resort encourages guests to explore its unique ecology and embrace environmentally friendly practices through a variety of conservation programs as well as exciting and educational activities.
With more than 14 acres of natural habitat surrounding the resort, it is easy to observe the local fauna at Terranea. The resort offers many opportunities to view a range of wildlife in their natural environs. Guests can enjoy sights of everything from whale migrations to spotting the endangered El Segundo Blue Butterfly.
Docent led tours guide visitors along the resort's extensive walking, hiking and bird watching footpaths along the scenic Discovery Trail, part of the Palos Verdes Peninsula trail system. The tours help further the awareness of the land's unique ecology, educating guests on the resort's coastal flora and fauna, like the California crabapple, a rare species that grows only on the Peninsula and Catalina Island.
California Blue and Pacific Gray whales migrate the waters just 50 yards offshore and can be viewed almost year round from Terranea. The Pacific Gray Whale mesmerizes spectators with up to 2,500 coastal sightings a year. A one-of-a-kind volunteer program lets guests participate in the official whale count.
The Pointe Discovery activity center and adventure concierge specializes in unique and indigenous recreational excursions, ranging from horseback rides and ocean kayaking to tide pool treks through diverse marine habitat at the Terranea Beach Cove and even falconry.
For guest enjoyment and in support of the local community, several telescopes are set along Terranea's coastal bluffs, to view the whales, sea lions, and dolphins continually present offshore. Proceeds from the coin-operated telescopes are donated to area non-profit environmental organizations: The Palos Verdes Land Conservancy, Marine Mammal Care Center and Algalita Marine Research Foundation.
Unique Green Measures
Terranea Resort embraces the vision of Destination Hotels environmental initiative, Destination Earth, in decreasing energy and water usage, reducing waste, increasing recycling and composting, and purchasing local and organic food and beverages when possible.
In addition to these standards, Terranea is committed to innovative solutions that help inspire guests and develop a greater degree of environmental awareness.
Employee uniforms are made of bamboo or chemical free organic cotton, wool or hemp, and organic dry cleaning services are offered
Hybrid and low emission vehicles are used to reduce carbon emissions, and carpool programs are encouraged for resort staff
Dimmers, motion detectors, low-voltage devices and fluorescent bulbs are utilized to reduce total lighting
Terranea's golf tees are completely biodegradable
Guestrooms offer biodegradable amenity containers and a voluntary reuse program for linens and towels
Pointe Discovery offers an innovative Fun with Purpose program that provides exciting activities that also promote and support the environment. Programs include sea lion releases, plant-a-tree, edible landscapes and more