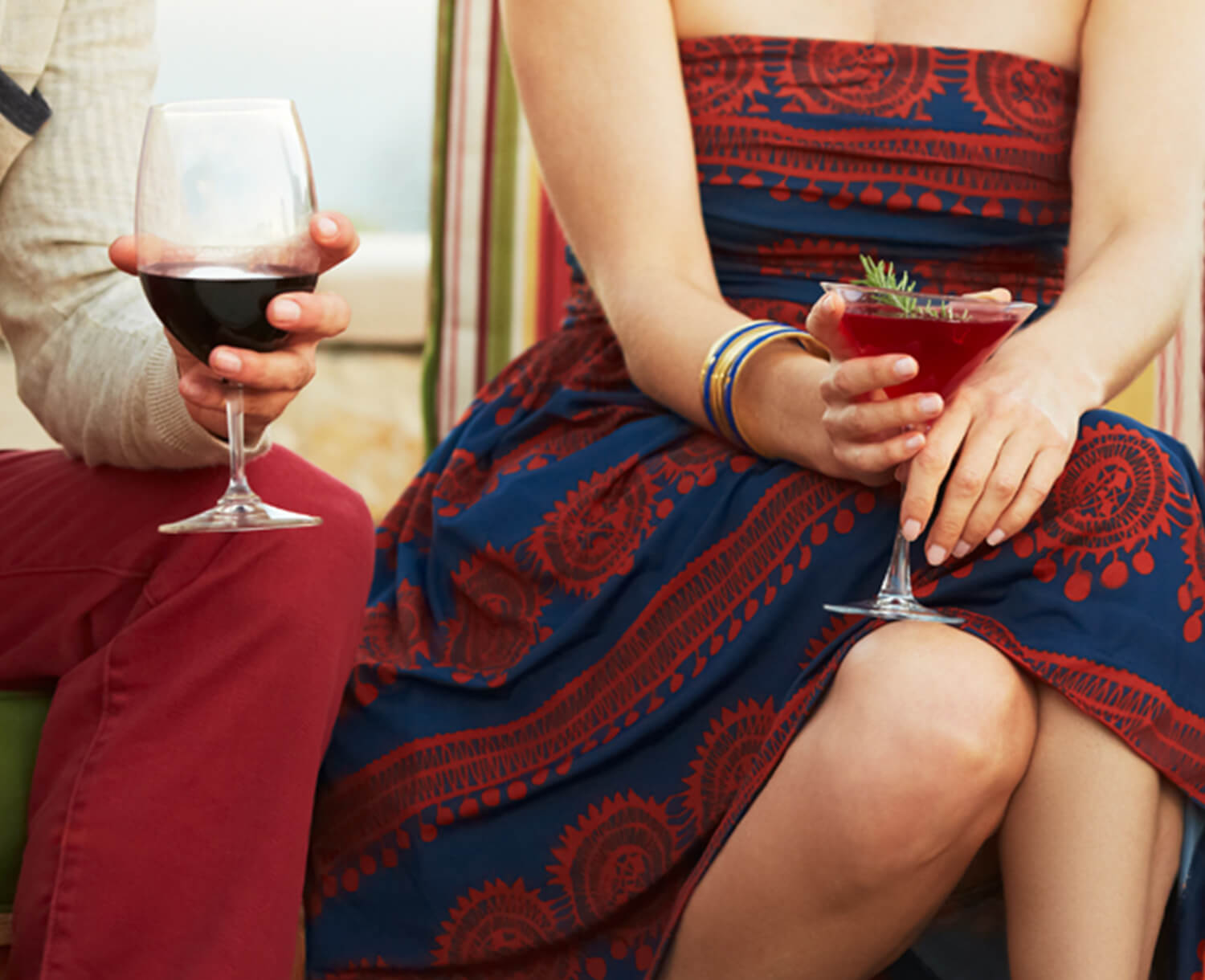 SOUTHERN CALIFORNIA OCEANFRONT DINING
From romantic dinners to business meetings, our collection of eight Palos Verdes restaurants has a table reserved for every party. Taking full advantage of the Pacific Ocean and Catalina Island views, each restaurant promises tastes that satisfy and sights that surprise. For a perfect Palos Verdes dining experience, our chefs take a fresh approach to all meetings and events by personally tailoring menus and utilizing modern techniques with an emphasis on regional and seasonal ingredients. And if you want to relax in your room, a complete in-room dining menu is available 24 hours a day.
Enjoy inventive twists on California farm-to-table cuisine from Chef de Cuisine Andrew Vaughan. With a focus on local and seasonal ingredients, elegant dinners, relaxed late-night bites or chic weekend brunches are served. Sip an artisan cocktail, distinctive wine or local microbrew while overlooking stunning views.
With an approachable and familiar menu featuring New American food with a California Coastal sensibility, catalina kitchen hosts a spirited dining experience in a vibrant, beautiful and modern setting. Dishes are simply composed and feature high-quality, seasonal and locally-sourced ingredients - showcasing the bounty of California and of Terranea at every turn. Presentations are rustic and playful with signature dishes that turn heads in the dining room. catalina kitchen is a destination enjoyed by locals and guests alike, with thoughtfully crafted dishes and sincere hospitality.
Nelson's offers California comfort cuisine paired with an extensive microbrew beer list, signature cocktails and spectacular sunsets.
Enjoy locally harvested ingredients and a contemporary blend of Asian flavors.
Settle under the shade of a coral tree and enjoy a latte paired with freshly baked chocolate croissants and decadent truffles.
After a treatment or workout, stop at this café for refreshing smoothies, juices, protein shakes, sandwiches, salads and more.
To really capture the essence of our Palos Verdes resort, visit the Lobby Bar for classic cocktails, wines by the glass and international beer varieties.
Sink into a beach chair under a cabana at this 21 and over adults-only pool and enjoy a full-service bar and delicious poolside fare.
Relax and unwind with the Mediterranean ambiance of the Vista Pool, complete with a variety of food and beverage offerings, private cabanas, hot tub and fire pits. Enjoy stunning views of the Pacific Ocean at this poolside oasis. Guests must be 13+ years.
Awards
About.com (2016) Terranea's Culinary Immersion Package named one of the top "6 Immersive Culinary Tours For Your Food Bucket List"
Los Angeles Magazine (2016) mar'sel named one of L.A.'s Best Outdoor Restaurants
OpenTable (2016) "100 Most Romantic Restaurants in America" - mar'sel was named among the most romantic #OpenTable100
Wine Spectator (2015) mar'sel received the Best of Award of Excellence - 2015 Restaurant Awards
Wine Spectator (2015) Catalina Kitchen received the Award of Excellence - 2015 Restaurant Awards
Zagat (2014, 2013) Los Angeles Restaurants Survey - mar'sel awarded Top Décor; (2012) Los Angeles Restaurants Survey - mar'sel named LA's Top 5 Best Hotel Restaurants
LA Weekly (2013) Best of L.A. Reader's Poll – mar'sel named Staff Pick Winner for Best Burger; (2012) Best Of Awards - Nelson's named Best Oceanfront Bar; (Aug. 2013) – mar'sel's Down Low Burger named #1 of Top 5 Great Burgers in Los Angeles; (2012) Best Of Awards - Nelson's named Best Oceanfront Bar
CNN (May 2013) mar'sel's Down Low Burger named one of the Top Ten Burgers Around the Country
GENLUX (Fall 2013) – mar'sel brunch named one of LA's Best New and Classic Spots for Brunch, Lunch and Dinner
Southbay Magazine (2013) – Nelson's named Best Outdoor Dining by Locals' Choice Awards; (Aug/Sept 2011) Best of the South Bay from A-Z poll - mar'sel named "Best Romantic Rendezvous"; Nelson's named "Best Vista in the South Bay"
Los Angeles Times (2012) Reader's Choice Awards – Nelson's named Best American Restaurant; mar'sel named Best Fine Dining; mar'sel named Best Romantic Restaurant; Cielo Point named Best Outdoor Pool Bar
Palos Verdes Patch Reader's Choice Awards (2012) – Nelson's voted Best Lunch Place & Best French Fries; bashi voted Best Kid's Menu; mar'sel voted Best Special Occasion Restaurant & Best Wine List; Catalina Kitchen Voted Best Breakfast; Nelson's voted Best Place for Burgers
Where Los Angeles Magazine (2010) named the Sweet Corn Macchiato at mar'sel "one of 30 things we love about Los Angeles
Daily Breeze (2010) South Bay's Favorite Brunch - Catalina Kitchen